"Premium ads" to reach "premium customers": how RIU Hotels double sales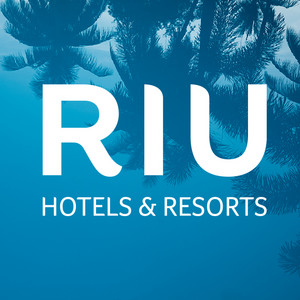 When a business is based on high-value products, such as vacations at a Caribbean resort, the way to reach your ideal customers must be as fine-tuned as possible. This represents an added challenge to the efforts that the tourism sector has had to face in recent years around the world, and which is expected to begin to recover its pre-pandemic status in 2024.
With this premise of exploring new territories to reach valuable customers with high conversion potential, the Spanish hotelier Riu proactively redirected its lead search strategy. This is how, together with its partner, Making Science, with its proprietary AI (Artificial Intelligence) technology, they managed to double their sales, relying on automation and their own data.
Premium channels: where the ideal customer is waiting
Until now, Riu's strategy to attract guests from the United States to its resorts in the Caribbean involved waiting for the customer to reach them through the most common optimization process in the hotel industry, based on availability searches, known as 'look to book'. It is the first step of the purchase funnel and is a fairly frequent event, although with a low conversion rate.
With the shift in focus, the marketing team stopped waiting to be discovered and went out to meet their high-value customers. Their goal was to make those availability searches as valuable as possible—in other words, as likely to end up as a sale.
To do this, together with the technologies developed by Making Science and Google, a strategy based on discovery campaigns were chosen. This system allows you to spread personalized ad experiences across the different Google feeds, reaching a large number of ideal customers who have already demonstrated certain interests and consumption habits.
Riu created a new ad experience that generated demand, rather than waiting for users to show interest through a search. Which multiplied your conversion rate by 1.5.
Discovery campaigns automatically promote across multiple Google platform feeds, reaching the right people at the right time. That is users who, due to their history of interests, are high-value potential customers because their favourite content is in line with the advertised product. Potential customers find these ads by browsing their favourite content in their Homes and 'watch next' feeds on YouTube, in Discover, and in the 'promotions' and 'social' tabs in Gmail.
Through native, visually powerful ads aimed at a specific target audience, Riu created a new advertising experience that generated demand instead of waiting for users to show their interest or need through a search. This allowed them to multiply their conversion rate by 1.5.

Technology to get the most out of your own data
Many companies will identify with this handicap: insufficient sales volume to gather data that allows them to optimize their digital marketing campaigns using machine learning. This is common, for example, in brands focused on the premium or luxury sector or those in an initial phase of the business. This was the case of Riu's Resorts in the Caribbean, whose average shopping basket is high, as it is primarily an "all-inclusive" vacation product and extended stays.
To solve the lack of data related to reservations, Riu found Making Science its ideal technological ally. Its Gauss Smart Advertising, artificial intelligence technology, is integrated into the Google suite and relies on its own data to make real-time predictions of the highest-value customers. Your own data, such as the average price of your clients' reservations or the percentage of availability searches that turn into reservations.
This type of historical data is collected by companies with the explicit consent of their customers through interactions on their website or app in response to emails, loyalty programs or any other marketing initiative. Unlike third-party data, only the company has access to its own data. Hence its great value. Analysis, screening, and refinement of this data allow it to train an automation model that can help estimate a new customer's expected value (average value).
The Making Science solution makes this information reach digital marketing platforms in real time, which allows Riu Hotels to design more efficient and optimized smart bidding strategies.
Smart Bidding Strategies in Discovery: A Success Experiment
The model developed by Making Science for Riu proposed integrating its technology with a smart bidding strategy in the ads of its discovery campaigns. These types of bid strategies use machine learning algorithms trained on a large volume of data to make more reliable predictions about how using different bid values ​​would impact the number or value of conversions.
In this case, they opted for a smart bidding strategy in the beta phase within discovery as target ROAS or tROAS, whose algorithm is based on machine learning, fueled by a high volume of conversions to achieve optimal performance.
To assign an average value to each lead, they designed an optimization model based on micro conversions of the leads from these sales, from searches for hotel availability to book (look to book). This allowed Riu to reach more qualified customers, more than doubling its revenue from bookings and multiplying its return on advertising investment by 2.3.

According to Eugenio Pino de Juana, Director of Direct Sales at Riu Hotels & Resorts, "the use of our own data allowed us to align our marketing campaigns with our business objectives in premium inventory, feeding smart bids with the real value that each lead has on our business, and significantly expanding our sales and profitability."
What started as an experiment has become a long-term model that allows the hotel chain to identify qualified clients for its business in a new and premium territory, such as the use of target ROAS bidding in discovery campaigns. The success of this strategy for its resorts in the Caribbean has led Riu to plan to implement the same strategy for the rest of its accommodations worldwide.